...and click "like" to follow us and be updated on events.
We are a hearing church, and some of our members have a desire to learn sign language and to better communicate with the deaf. They took an eight week sign language course and then presented this song in sign.
This is a special message from Naomi. She is deaf and a member of Philadelphia Baptist church.


We would like to invite you to Philadelphia Baptist Church in Calhoun, Georgia. We want YOU to come and worship the Lord with us. We currently have deaf attending our services and would like you to be a part. You will meet other deaf and make new friends. Most importantly we want to share Jesus with you and how you can have a relationship with Him. He is the Best Friend anyone can have. If you have any questions, please text Kate at 330-406-7549.

Our Service Times:
Deaf Sunday School: 10am
Sunday Morning service: 11am
Sunday Evening service: 6pm
Wednesday Evening service: 7:15pm

--all services interpreted for the deaf. If you plan to come, please text Kate at 330-406-7549.

Upcoming Events: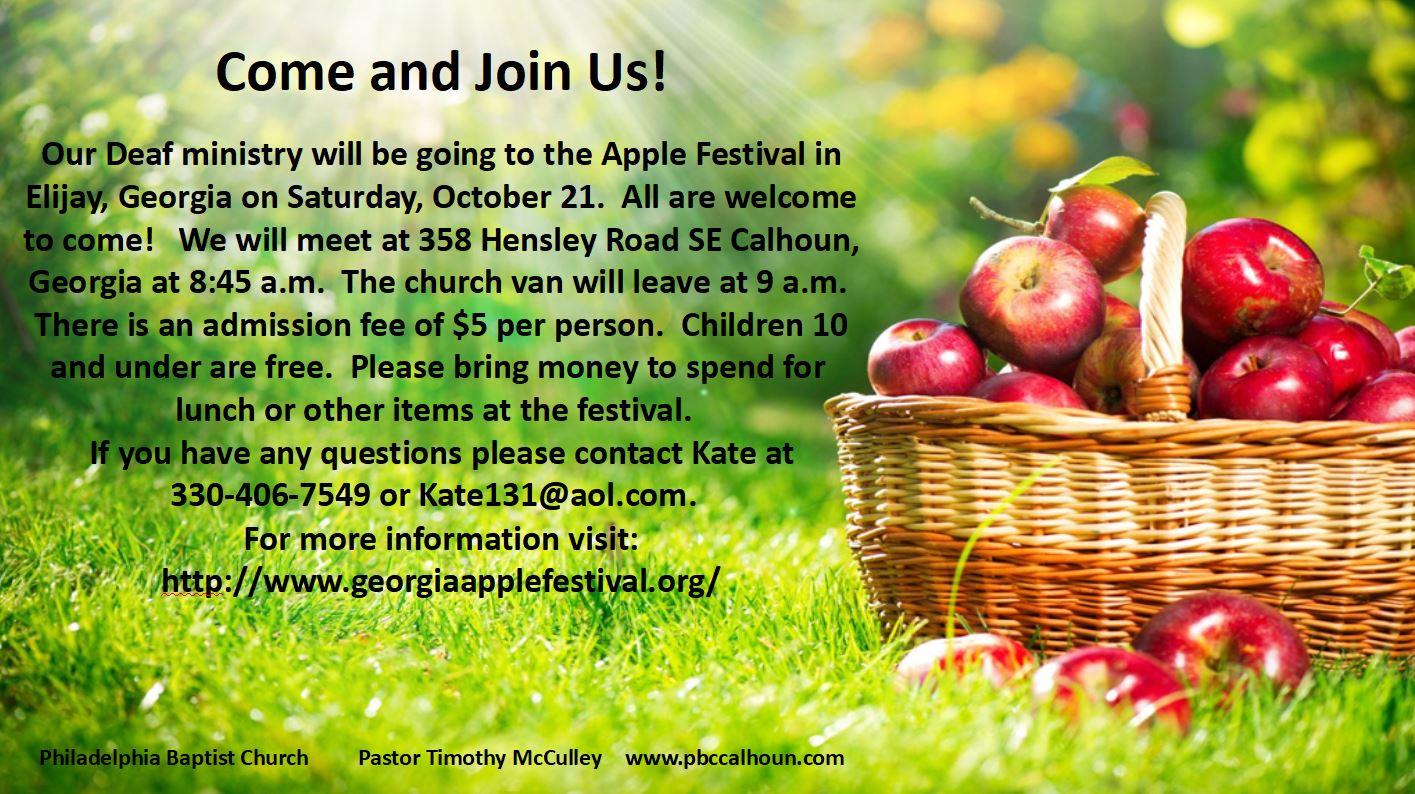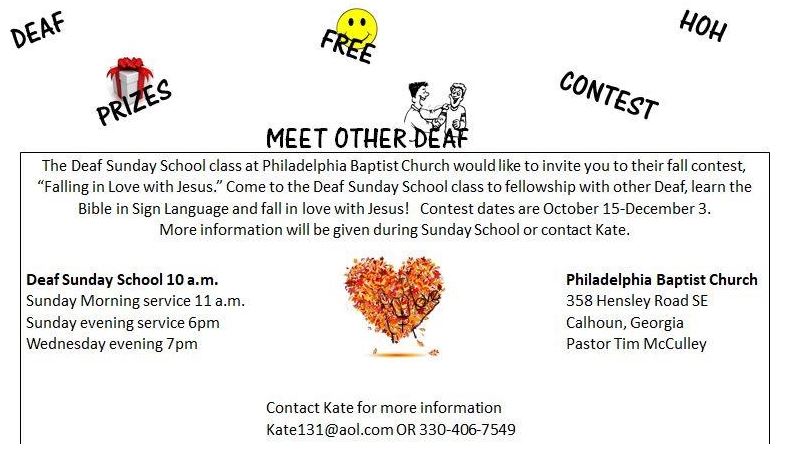 Heaven? Are you going?

You Can Go To Heaven
Missionary Jon Barr presents Bible truths about salvation, using pictures.

Good News For Deaf People
Deaf Evangelist Ronnie Rice shares the Gospel using gestures and pictures. Great for everyone! Deaf people in many countries have been blessed by viewing this presentation. Share with your friend!

Daily Devotions for the Deaf in ASL
http://deafvitalsigns.com/daily-vital-signs/

Want to know future deaf events? Click here!

Want to be notified about future events? Email Kate131@aol.com